Aclima Mens WoolNet Hybrid Mock Neck
This WoolNet Hybrid is an innovative mix of Aclima's WarmWool and WoolNet. The original wool mesh traps body heat and regulates temperature during active sports. The WarmWool panels offer coverage and more insulation at rest.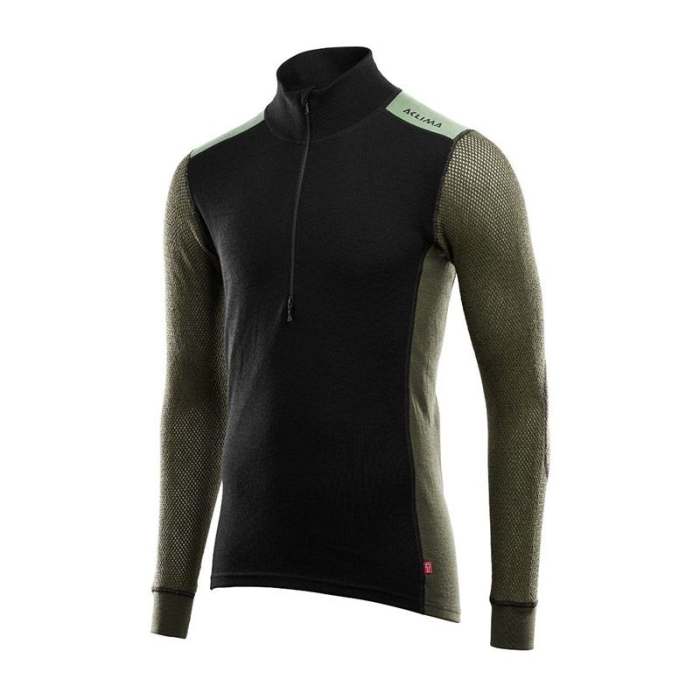 WarmWool: 100% Wool (Merino). WoolNet: 80% Wool (Merino), 20% Polyamide. Rib: 96% Wool (Merino), 4% Elastane. Fibre: 19.5 micron. Fabric Weight: WarmWool 200 g/m2, WoolNet 120 g/m2, Rib 250 g/m2.