Hilleberg Allak 2 Size Guide
Hilleberg introduced their Red Label Allak in 2008, and it quickly became – and has remained – one of the brands most popular tents. But that popularity is directly related to its proven design, which takes inspiration from their first ever fully freestanding tent, the Black Label Staika.
The lightweight yet impressively strong Allak models are well-suited for anything from summer paddling to winter ski mountaineering, and from year-round backpacking to all-season peak bagging. They are easily light enough for mobile journeys, where you move your camp every day, and their two-entrance construction allows for superb ventilation options in warm weather. At the same time, the Allak's three-pole dome structure is strong enough for summer or winter base camp use in all but the worst conditions, and the fully freestanding construction make it ideal for tough pitching conditions, such as rocky ground and sand. In addition, its two integrated vestibules are set parallel to the sleeping area, giving excellent access to gear storage space as well as ease of entry and exit.
Since its introduction, paddlers have valued the Allak's ability to be pitched nearly anywhere, while backpackers choose it for its roomy stability and light weight. Mountaineers appreciate both the Allak's freestanding design, compact footprint, and its roominess, as well as its ability to deal with snow loading. And taller adventurers find its length a welcome comfort.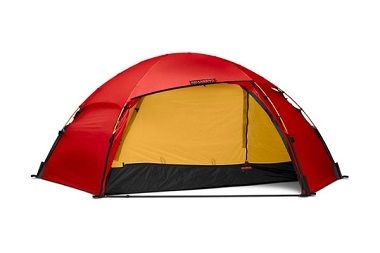 Pitching Instructions
Specifications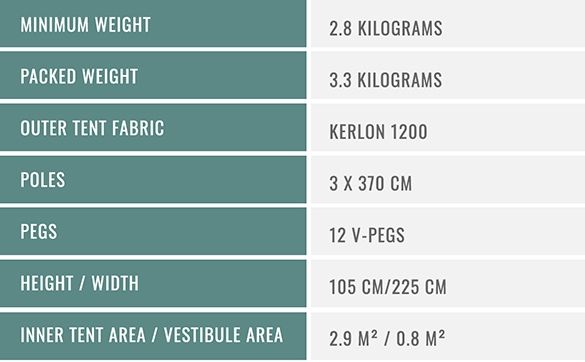 Hilleberg Label - Red
The Hilleberg Red label tents are true four season tents. The difference from the Black label tents is that in the production of these tents, a higher importance is placed on making the tents weigh less while still being dependable in all situations. In other words, they are designed to be lighter than, and nearly as adaptable as, the Black label tents.
To achieve lower weight some of the Red label tents have different length poles which makes the tent lighter, but not quite as easy to put up as the Black label and Red labels tents that have uniform length poles. The outer material, zips, and pegs are also lighter weight than in the Black label tents.
These tents are ideal for use all year round in less exposed mountain terrain, forest areas and similar. Since they can still handle storm conditions to a certain extent, some experienced users still take them on demanding expeditions – knowing that there is a trade-off between strength and low weight.