Hilleberg Akto Ultralight Solo Tent Size Guide
The Hilleberg Akto is a tried and tested ultralight solo tent that is suitable for use in all four seasons.
The Akto pitches all-in-one making it the ideal choice for mobile journeys and perfect for use in places where the weather is very changeable. The Kerlon 1200 outer tent fabric and 9mm poles make for a very lightweight yet supremely stable tent.
The tent is designed for use in all four seasons, with outer tent walls that extend to the ground and mesh areas that are backed with adjustable fabric panels. The tunnel construction offers maximum space to weight ratio. There is plenty of room for one occupant and his or her gear, and tall users find it one of the few solo tents available that has enough room. Basic pitching requires only four pegs in the head and foot end guy lines, and the simple, single-opening, continuous pole sleeve and tensioner system is quick to pitch and remarkably stable. It is worth keeping in mind that pegging out the four corners provides optimal floor space, venting and overall tent function and is highly recommended.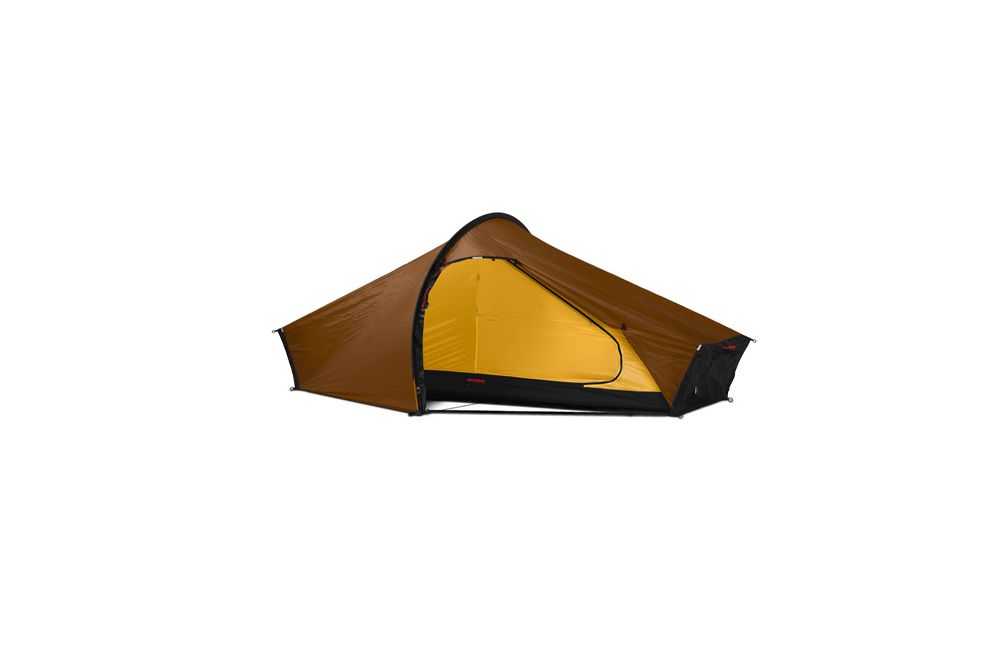 Pitching Instructions
Specifications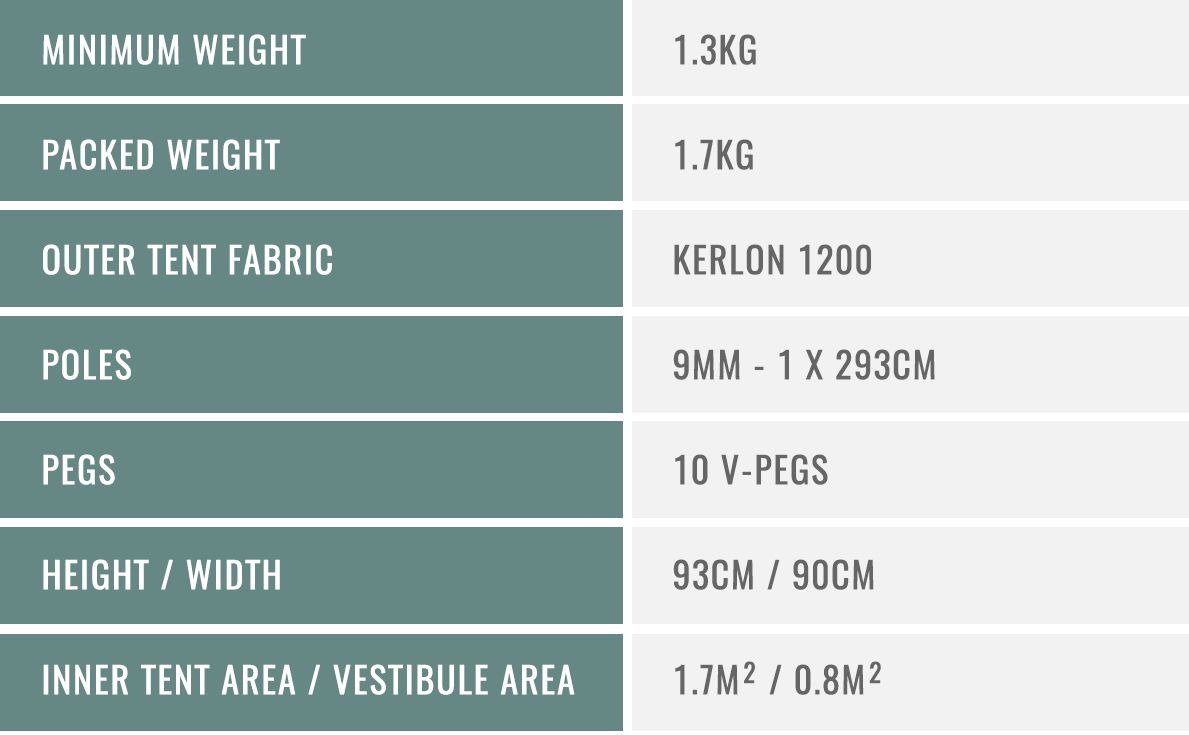 Hilleberg Label - Red
The Hilleberg Red label tents are true four season tents. The difference from the Black label tents is that in the production of these tents, a higher importance is placed on making the tents weigh less while still being dependable in all situations. In other words, they are designed to be lighter than, and nearly as adaptable as, the Black label tents.
To achieve lower weight some of the Red label tents have different length poles which makes the tent lighter, but not quite as easy to put up as the Black label and Red labels tents that have uniform length poles. The outer material, zips, and pegs are also lighter weight than in the Black label tents.
These tents are ideal for use all year round in less exposed mountain terrain, forest areas and similar. Since they can still handle storm conditions to a certain extent, some experienced users still take them on demanding expeditions – knowing that there is a trade-off between strength and low weight.