Hilleberg Kaitum 3 GT Size Guide
The Hilleberg Kaitum is the lighter weight brother of the iconic Keron tents. The 3GT version is a remarkable three man tent which features two doors and two vestibules, offering maximum usable space, outstanding comfort, and excellent strength in a lightweight package.
Backpackers tend to gravitate toward the Kaitum 3 GT's because of the light weight and remarkable roominess, as do paddle and bicycle tourers, who also appreciate its small packed size. Taller users will find the Kaitum 3 GT's plentiful floor space, vertical entrances, and vertical walls a roomy pleasure. Because of the configuration consisting of two doors and two vestibules, its lightweight yet strong materials and its construction, the Kaitum 3 GT provides a stunning balance of super light weight, overall comfort and high strength.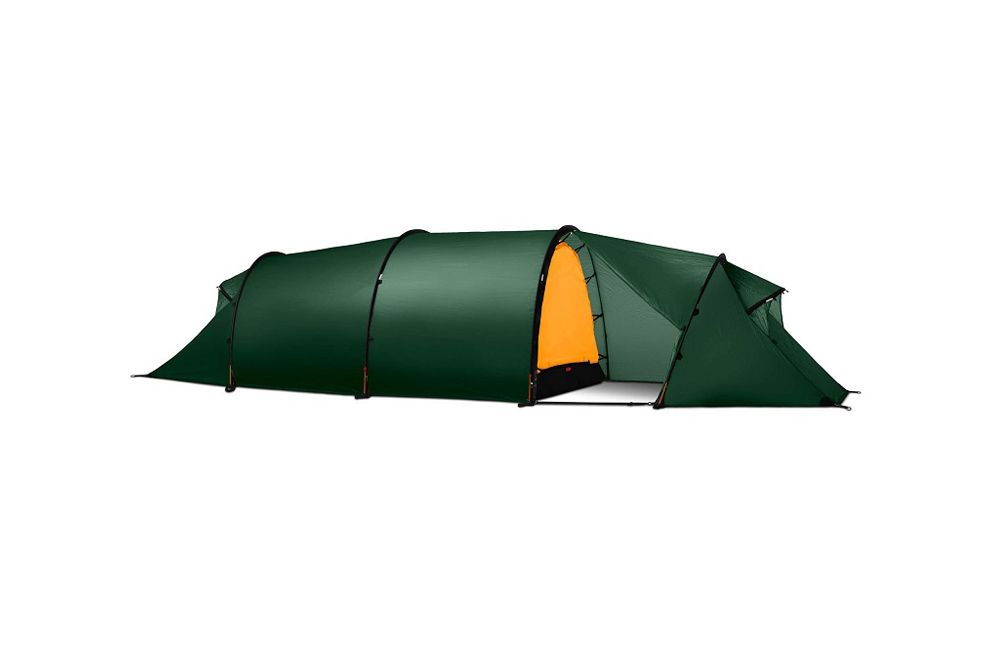 Pitching Instructions
Specifications
Hilleberg Label - Red
The Hilleberg Red label tents are true four season tents. The difference from the Black label tents is that in the production of these tents, a higher importance is placed on making the tents weigh less while still being dependable in all situations. In other words, they are designed to be lighter than, and nearly as adaptable as, the Black label tents.
To achieve lower weight some of the Red label tents have different length poles which makes the tent lighter, but not quite as easy to put up as the Black label and Red labels tents that have uniform length poles. The outer material, zips, and pegs are also lighter weight than in the Black label tents.
These tents are ideal for use all year round in less exposed mountain terrain, forest areas and similar. Since they can still handle storm conditions to a certain extent, some experienced users still take them on demanding expeditions – knowing that there is a trade-off between strength and low weight.