Hilleberg Staika Size Guide
The Staika Tent by Hilleberg is all about simple and efficient camping. However, by no stretch of the imagination is this tent "sparse". The 2-person Black Label tent is easy to pitch, highly stable, spacious and fairly lightweight. If you want a sturdy tent, the Staika is a brilliant choice. The tent was originally design for paddle tourers, who needed a stable and fully free standing tent for tricky pitching conditions.
Since then, the simple free standing tent has gained a large following from all sorts of adventurers, including mountaineers, polar travellers and bicycle tourers. It is roomie and is relatively lightweight which works well for backpackers who like a bit of comfort.
Kerlon 1800 outer tent fabric and 10 mm poles make for an exceptionally strong and stable tent.
All season construction: outer tent walls extend to the ground and mesh areas are backed with adjustable fabric panels.
Dome construction with multiple pole crossing points provide outstanding snow-load handling capability.
Plenty of room for two occupants and their gear.
Linked but separable inner and outer tent for simultaneous pitching.
Fully free standing dome design requires no pegs for pitching, and the straightforward short sleeve and clip pole system make for quick, easy set up.
Dual entrances and vestibules ensure that one door can always be situated out of the wind and provide flexible entry/exit and storage options.
An optional footprint covers the entire area of the outer tent, including the vestibules. It connects directly to the tent, and can be left attached during pitching.
The outer and inner tents can be used separately. Pitching the inner tent alone requires optional pole holderes (see accessories).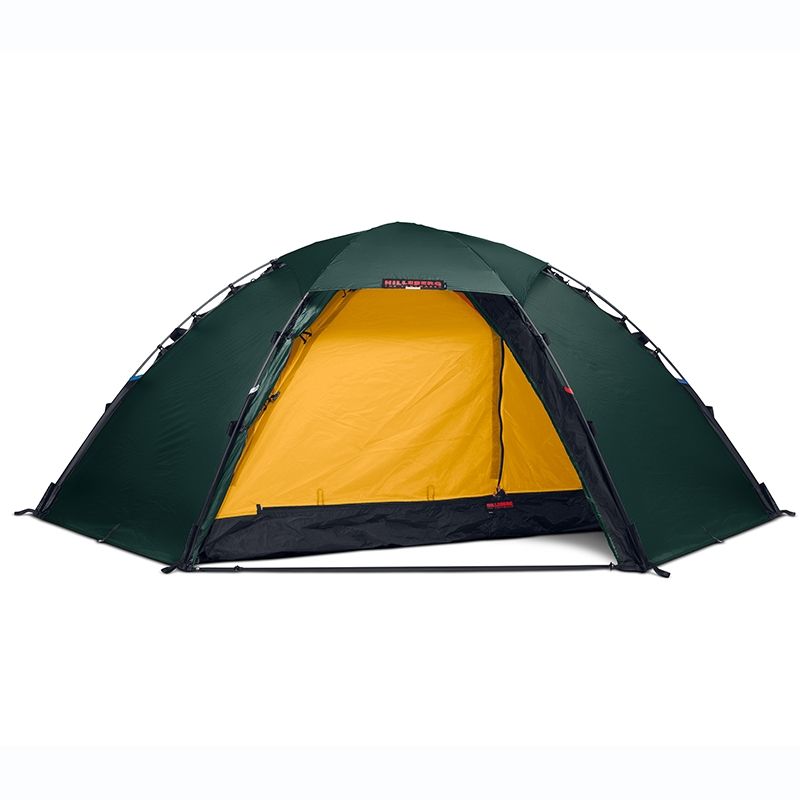 Pitching Instructions
Specifications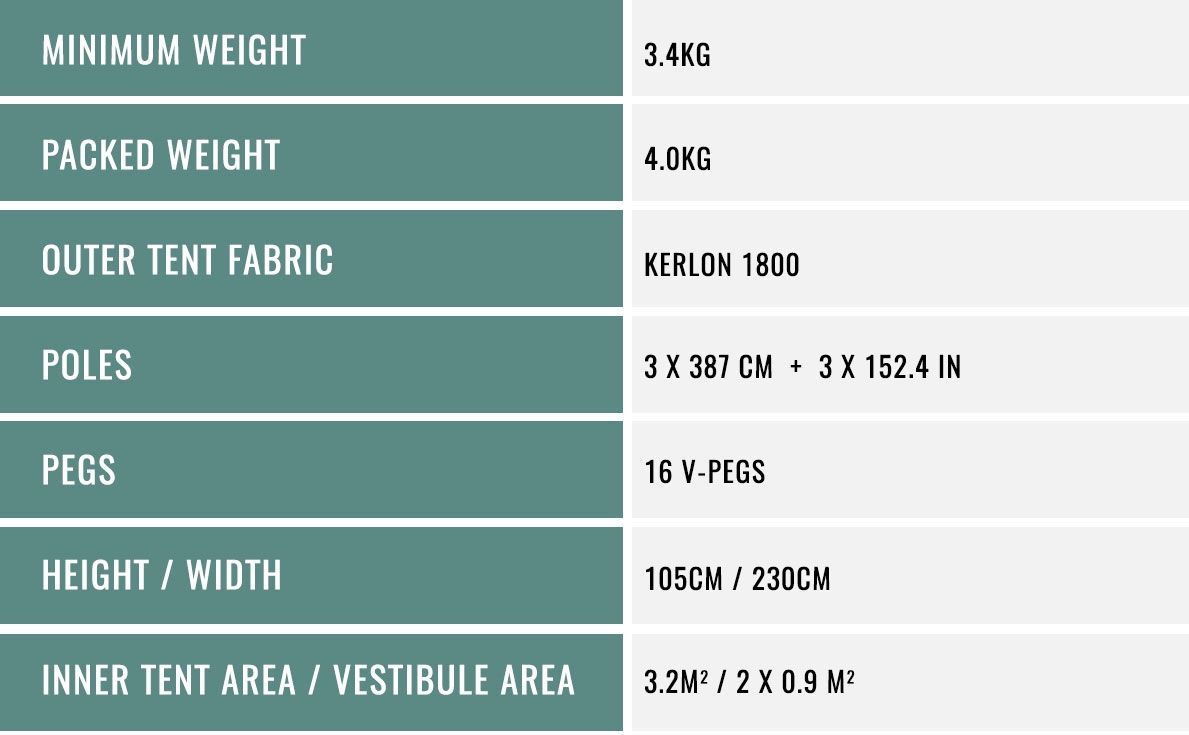 Hilleberg Label - Black
The Hilleberg black label are the tents where reliability, adaptability, ease of use, durability, and comfort are the main components during the development process. These tents have to be able to stand up to what the harshest conditions can throw at them while at the same time being comfortable on fair weather summer days.
For these models' low weight, while still considered of course, has had to take a backseat to accommodate other attributes that are deemed more important. These tents are designed with the some of the toughest materials Hilleberg has to offer, all to make sure that you never have to be woken up in the middle of the night by the sound of your tent being torn up by the storm raging outside. That also means that the longevity of these tents is unrivalled. Black Label tents are the best choice if you want the most comfort and greatest ease of handling, and/or if absolute all season strength is your highest priority – whether you are heading out on an expedition or a family camping trip.