FREE UK Delivery over £80
*Exclusions Apply
Style | Function | Sustainability
Rated 4.8/5 on Feefo
Tentipi: Superior Quality Scandinavian Tipi Tents
An Introduction to Tentipi Tents
Back when the Kåta was first created, thousands of years ago, the conical shape was supported by a wooden frame covered with animal hides. This inherently stable design has stood the test of time, and since 1989 Tentipi have produced Kåtas by combining this design with high quality fabrics. The solution Tentipi has come up with has resulted in a versatile tent where you no longer have a trade-off between portable and spacious, or between low weight and the ability to have a heater or an open fire inside your tent.
The standout feature of the Tentipi kåtas is the fact that the construction creates a natural chimney effect where warm air rises and leaves the tent through the top vent, dragging smoke and fumes with it. The vacuum left by the warm air then drags fresh air in through the bottom. Not only does this mean that you can have a fire inside the tent to keep you warm during the winter, it also means that during hot summer days the same effect will actually work to cool your tent.
The other feature that stands out with the Tentipi Kåtas is the versatility. It is a tent that can be used for practically any purpose, whether that be an expedition in extreme cold or a party in your back garden. While there are of course people whose circumstances mean that they need a specific tent developed to their exact requirements, for most users there is really no circumstance where the Tentipi couldn't be considered a good option.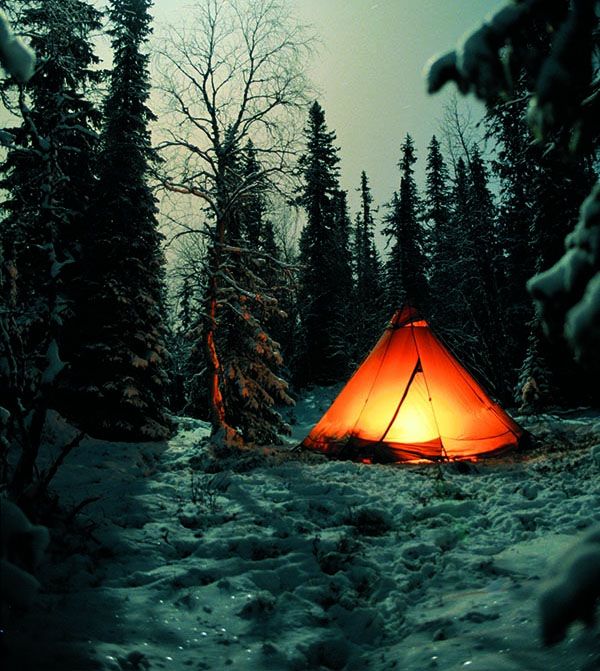 Nordic Outdoor and Tentipi
It was in 2003 that Caspar Odqvist, the founder and Managing Director of Nordic Outdoor, came across Tentipi. At the time Tentipi had a no presence in the UK at all, and being a Swede himself Caspar saw the opportunity. In the thirteen years that have passed since, when Caspar was doing shows and searching out every opportunity that presented itself, both Nordic Outdoor and Tentipi have grown. Nowadays Tentipi is a known brand. But with our shared history, Tentipi still holds a special place with us here at Nordic Outdoor.
We believe that the only way to offer the service you expect, require, and deserve when making the investment that buying a Tentipi represent is to be users of the tents ourselves. We encourage our staff members to take our demonstration tents out at every opportunity. Over the years we have even had staff living in these tents for extended periods of time. All in an attempt to be able to offer our customers the best service possible. The fact that our staff enjoys it is just an added bonus.