G-1000 and Greenland Wax Guide
Fjallraven products have become staples in the high streets and camp sites of the world for a huge variety of reasons. Their development of the G-1000 fabric is definitely a contributor to making Fjallraven a household name.

Since it's release in 1968 G-1000 has become a well tried adventure classic. Since its launch G-1000 has been developed into a range of different weights and versions. They're all hardwearing, ventilating, wind-resistant and offer protection from UV rays. By adding Greenland Wax they become water-resistant too and even more wind-resistant and durable. Ranging from the ultra lightweight G-1000 Air to the uber hard wearing G-1000 Heavy Duty, Fjallraven are sure to have a fabric to match your individual needs.
G-1000 fabric has a number of impressive qualities. You'll be hard pressed to find clothing more durable and they have a great level of natural water and wind resistance. What really sets G-1000 aside however is its adaptability.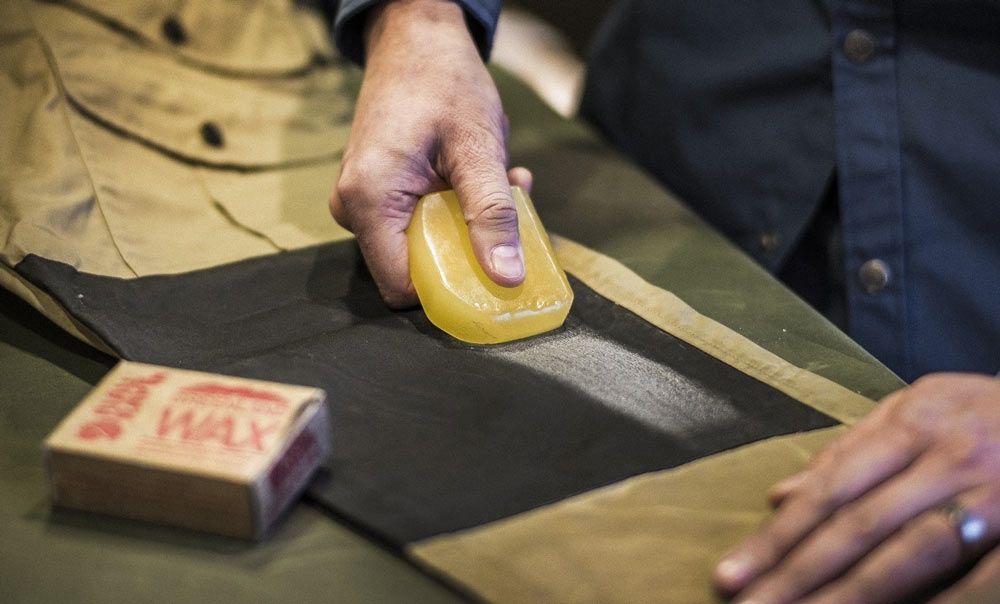 Using Fjallraven Greenland wax, a mixture of paraffin and beeswax, you can further impregnate your garments against the elements. By applying coats of Greenland wax to your G-1000 clothing you can add layers of waterproofing to your garment. If you need your jacket to be more waterproof, just add more layers! It's that simple. Check out the video below for full instructions on how to use Greenland wax
After you've waxed your garment, should you need to get the garment back to it's original state, simply wash the garment out to remove the wax! If you have any questions about Fjallravens Greenland Wax or G-1000 pop down to one of our shops or give us a call. We'll be more than happy to help out.