Hilleberg Tarra Size Guide
Hilleberg's strongest two-person dome tent, the Tarra is designed for use in the harshest, most demanding conditions where strength and durability is of the utmost importance.
The Tarra is an outstanding, all-around 2-person tent for adventures that demand absolute strength. Its unique design incorporates the feel and shape of a tunnel tent into the structure of a dome tent, and its Kerlon 1800 outer tent fabric and 10 mm poles put it ensure it is a robust and versatile tent. This roomy tent features an extended vestibule that is perfect for storing all your gear. The Tarra's static strength is particularly well-suited to base camp use in exposed and/or above tree line terrain, and it is quite capable of handling extreme conditions. But thanks to its roomy two door/two vestibule floor plan and easy-to-pitch construction, the Tarra is equally at home on mobile journeys and in protected conditions all year round.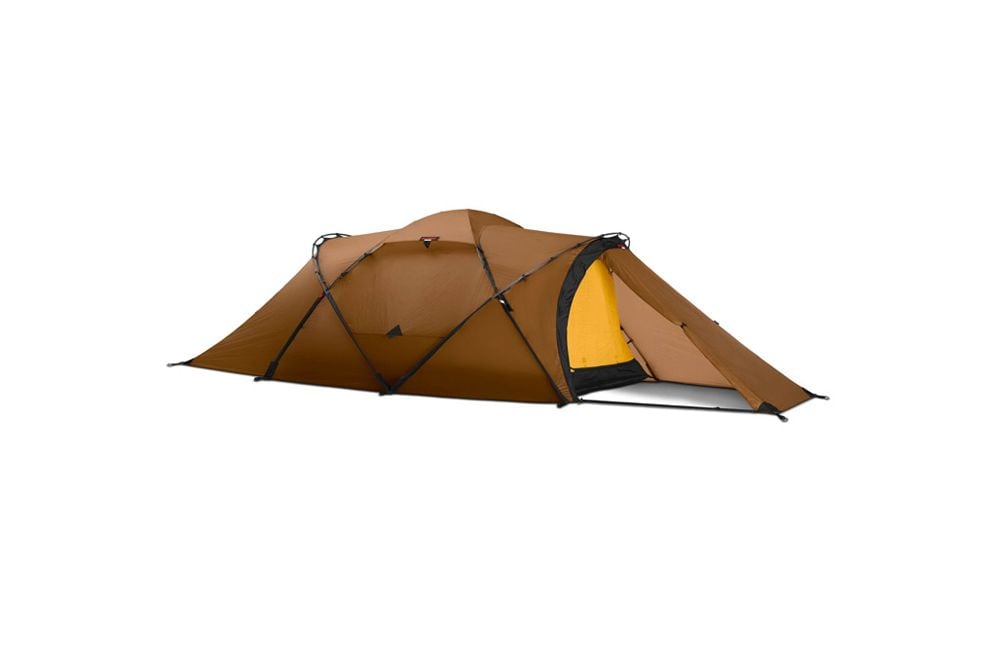 Pitching Instructions
Specifications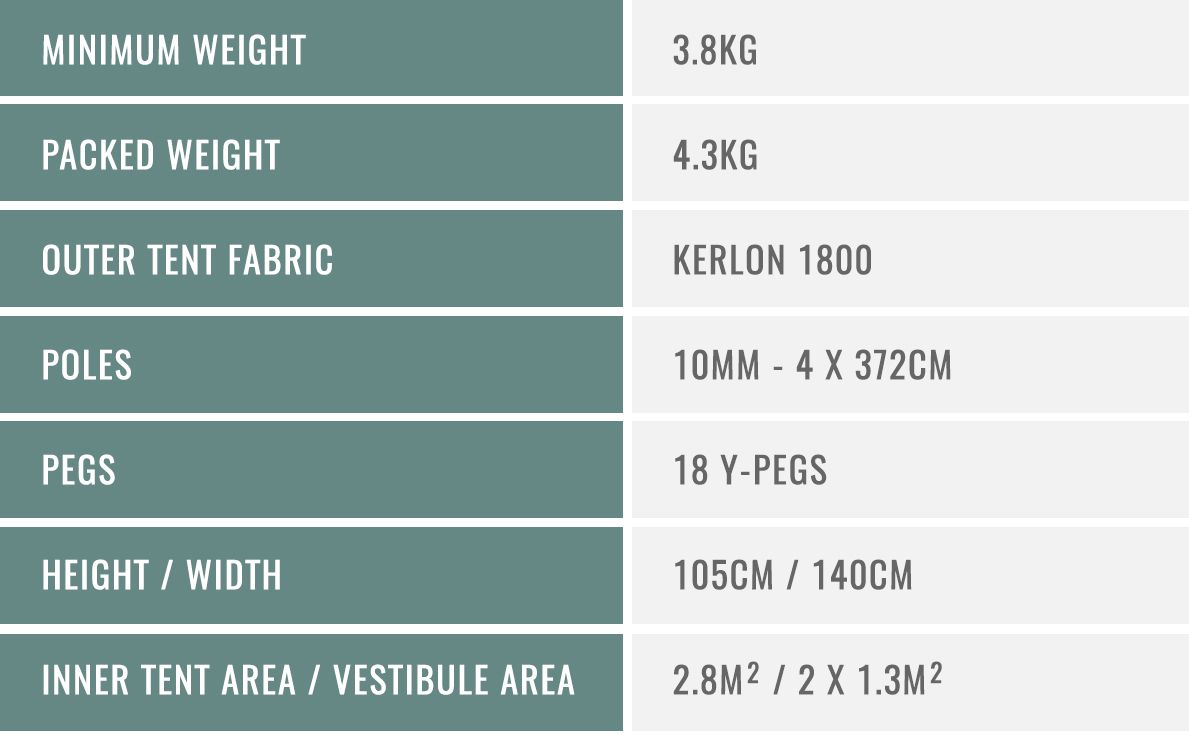 Hilleberg Label - Black
The Hilleberg black label are the tents where reliability, adaptability, ease of use, durability, and comfort are the main components during the development process. These tents have to be able to stand up to what the harshest conditions can throw at them while at the same time being comfortable on fair weather summer days.
For these models' low weight, while still considered of course, has had to take a backseat to accommodate other attributes that are deemed more important. These tents are designed with the some of the toughest materials Hilleberg has to offer, all to make sure that you never have to be woken up in the middle of the night by the sound of your tent being torn up by the storm raging outside. That also means that the longevity of these tents is unrivalled. Black Label tents are the best choice if you want the most comfort and greatest ease of handling, and/or if absolute all season strength is your highest priority – whether you are heading out on an expedition or a family camping trip.