Hilleberg Enan Lightweight Solo Tent Size Guide
The Enan 2015 and 2016 are modelled after the award-winning, best-selling Akto, with the goal of making a three season version that was as light as possible while still having the strength required from a Hilleberg tent.
The Enan features the Akto's proven single pole design and its single-ended full pole sleeve system. The 2016 version is made with Kerlon 1000 outer material is used, making it more robust while only being slightly heavier than the previous version of the Enan. It is ideal for those who have low weight as their key determinant when selecting between Hilleberg models.
The Enan's venting system is built into its construction: a full mesh inner tent door, in combination with outer tent head and foot ends of tough mesh, allows constant air flow. For very windy and rainy conditions, Kerlon 1000 fabric panels can be rolled down and secured to cover the outer tent's mesh ends. Other than the fabric the only difference between the 2015 and 2016 versions of the Enan is that the 2016 version comes with V-pegs rather than Tri-Pegs.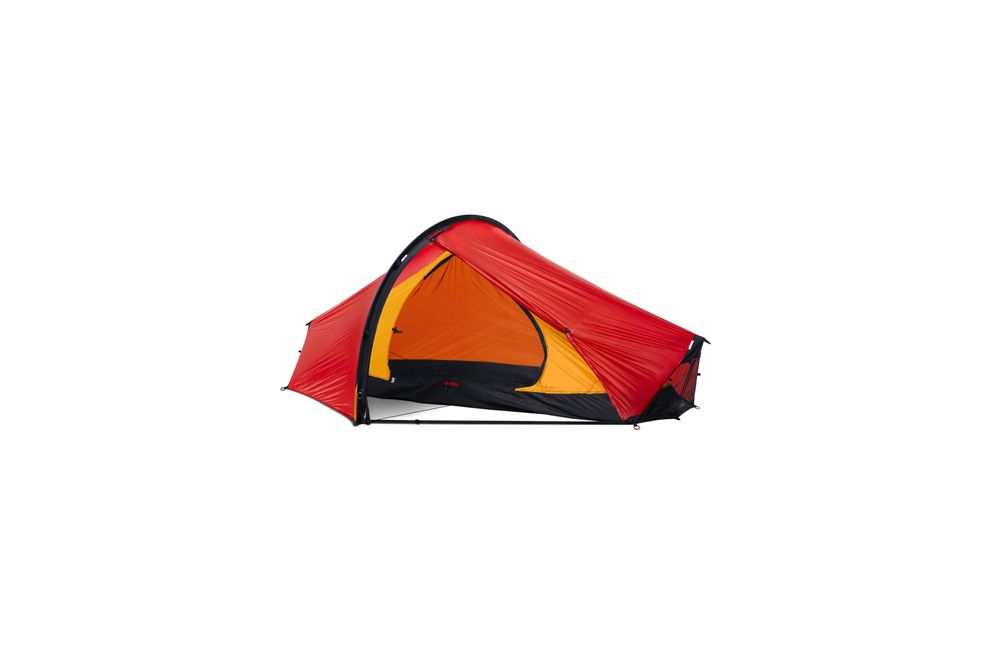 Pitching Instructions
Specifications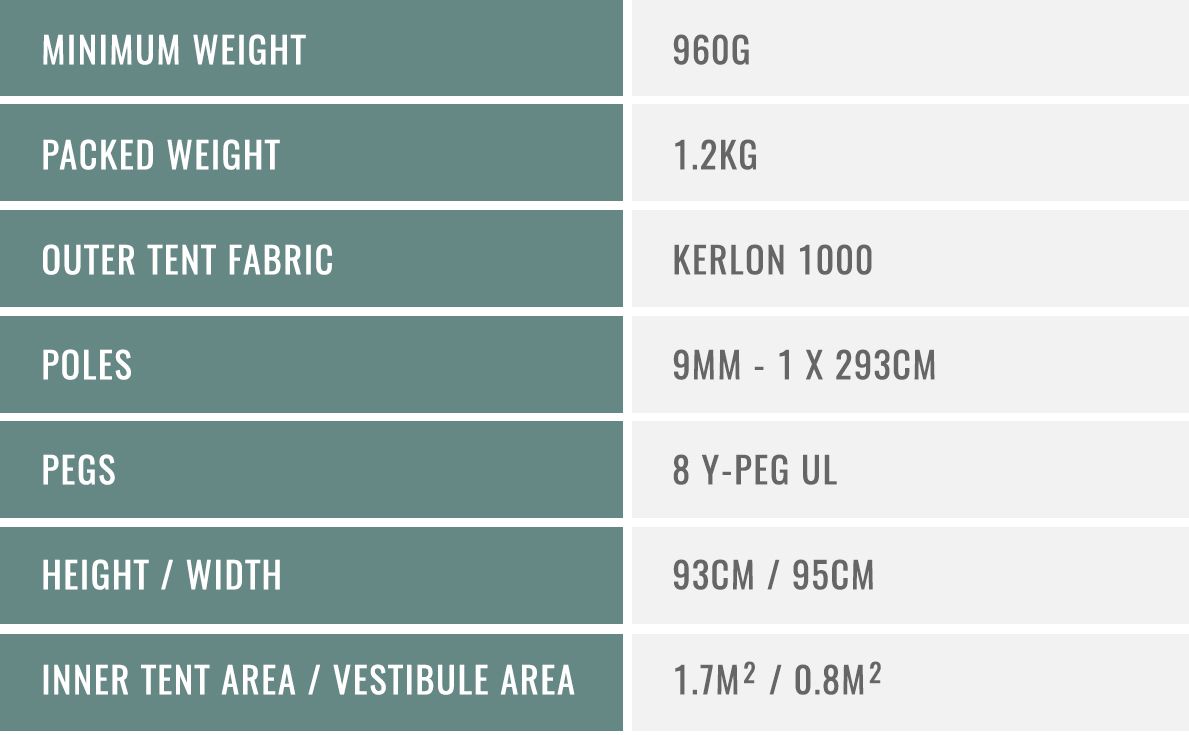 Hilleberg Label - Yellow
The tents in the Hilleberg Yellow label are the lightest tents produced by Hilleberg. While light weight is an area of importance in the Red label tents – for the Yellow label tents it is the primary objective.
To accomplish lowest possible weight and maximum ventilation the outer fabric doesn't go all the way to the ground. Combined with large, fixed mesh panels on the inner tent this creates a constant cooling air flow – which is great in warm weather but can feel cold in chillier weather. The tents use Hillebergs' lightest outer materials, as well as the lightest inner tent and floor fabrics. While users willing to give up comfort for extreme lightweight will find their inherent strength equal to surprisingly tough challenges – they are less than ideal for fully exposed or high altitude terrain or far removed adventures. These three season tents are perfect for use in snow free areas where adaptability between different challenges posed by the elements is required.