Despite being a relatively small country, Sweden has established itself as one of the most culturally interesting and important countries in Europe. As Scandinavian outdoors specialists, we're very familiar with the country and everything that makes it so special, which is exactly why we decided to create this country profile of Sweden. Hopefully, you'll find something in this guide which will make you want to visit this incredible country!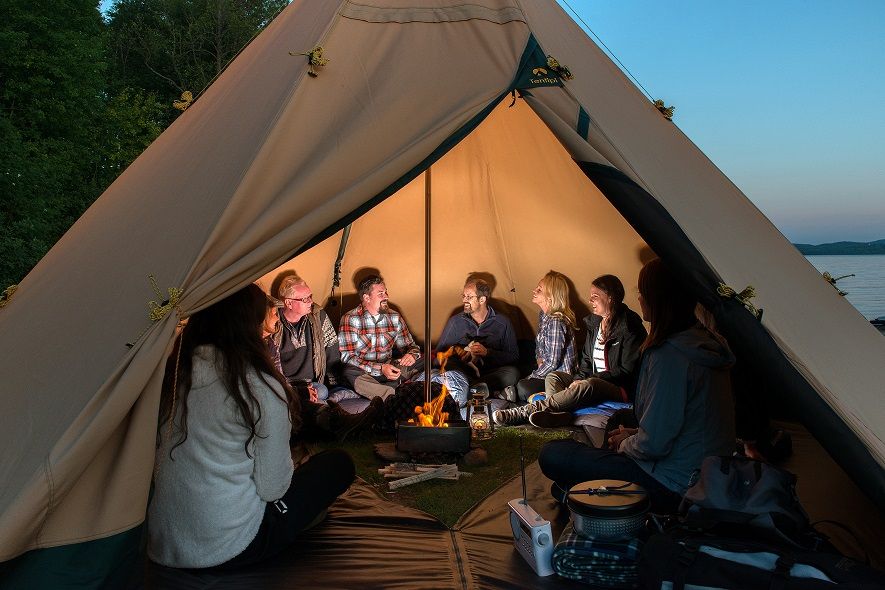 Quick Links
Sweden Outdoors Life
Few nations embrace the great outdoors quite as wholeheartedly as the Swedes do. Whatever the weather, Sweden has a captivating landscape, rich for exploration in all seasons. From the Northern Lights and snow-capped mountains, to the blissfully peaceful beaches of the south - it's no surprise that the Scandinavian lifestyle is inspiring nature lovers across the globe.
Sweden is a great place to explore the outdoors, as there is so much open space and so many untouched landscapes. In this guide, we'll cover some of the key aspects of Swedish Outdoors Life, including where to head and some of the aspects of Swedish culture and society which demonstrate their commitment to the environment.
Fossil Free Sweden
Swedes love the outdoors, and nothing proves that more than the ambitious 'Fossil Free Sweden' initiative, whereby the Swedish Government has vowed to reduce all fossil fuel use by 40% by 2020.
Sweden is currently working to be one of the world's first entirely fossil fuel free countries. To achieve this, The Government has launched Fossil free Sweden. The Swedish climate goals are ambitious. The Swedish Riksdag has decided that the target for Swedish emissions of greenhouse gases from activities outside the emissions trading system must be reduced by 40 per cent by 2020, compared with 1990.
What is Freedom to Roam?
The freedom to roam principle is protected by law in Sweden, and means that you can explore pretty much all the beautiful natural places the country has to offer. From hiking sprawling mountain ranges to camping next to a serene lake, tiptoeing through an enchanting forest or resting for a while in a calm meadow - freedom to roam gives you the right of public access to all of Sweden's natural wonders, free of charge.
Of course, there are some rules and restrictions you need to remember. Integral to the freedom to roam principle is the phrase 'do not disturb, do not destroy'. Wherever you go, it's essential you respect the local flora and fauna, as well as the rights of other people enjoying the great outdoors. The freedom to roam doesn't give you access to private property or roads, so you can't just wander into someone's garden!
The freedom to roam principle offers visitors to Sweden a fantastic way to enjoy the very best of the country's stunning outdoors. For more information on what you can and can't do under the freedom to roam principle, take a look at the Swedish Environmental Protection Agency's related section.
Ecotourism in Sweden
In addition to freedom to explore the countryside, another big draw for visitors to Sweden is the country's emphasis on ecotourism. Sweden was the second country in the world to introduce an ecotourism charter (after Australia). The charter gives tour operators a code of conduct to follow and also gives visitors the opportunity to make a positive contribution to the environment whilst exploring Sweden.
By booking your trip to Sweden through Nature's Best Sweden you can find an approved tour operator and sleep well with the knowledge your next holiday is going to have a positive impact on the planet. You can book activities through the site too, including classic Swedish pastimes like dog-sledding and sea kayaking.
As well as your travel and planned activities, it's important to look for a Nordic Eco-label hotel when booking your accommodation too. Once on holiday, if you pop to the supermarket, be sure to look for food with a KRAV label, which means it has been organically and ethically produced.
Travelling with the environment in mind can help you enjoy the very best of what Sweden's culture and great outdoors has to offer.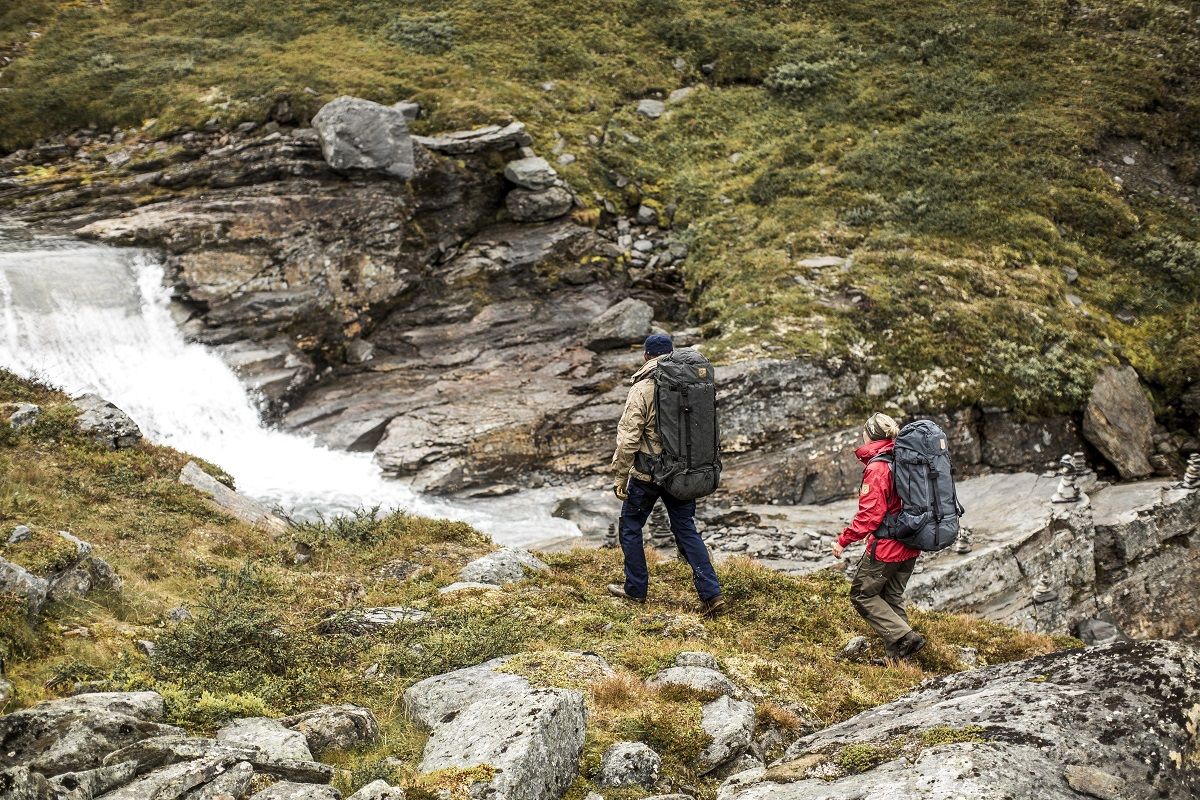 Swedish Outdoor Activities
The Swedish countryside was practically made for outdoor pursuits. The wild north, with its winding rivers and high alpine peaks, is ideal for adrenaline junkies, while the placid beaches of the south make the perfect setting for more relaxed activities. Canoeing, kayaking, hiking, biking and swimming are just some of the adventures Sweden has in store.
A starting point for many visitors to Sweden, is its bustling capital city, Stockholm. The sprawling archipelago encompasses 14 islands and offers a plethora of outdoors activities to keep you occupied during your time in the city. Join the locals and indulge in a boat trip and some island hopping during the summer months.
Up north, you'll find 'Swedish Lapland', which is the ideal place to see the Northern Lights. For the more intrepid traveller, the 2,000 square miles of Sarek National Park provides plenty of high peaks and low valleys to really get the blood pumping.
Stenshuvud National Park in the east is a treasure trove of outdoor delights, and the perfect place to enjoy a rejuvenating dip in the sea after a long hike. In the west, you can catch a 'seafood safari' from the quaint village of Grebbestad or visit the beaches of the car-free Koster Islands.
These are just some of the outdoor activities Sweden has to offer. If you want to experience it all first-hand, we recommend you start planning your next big adventure now…
Swedish Natural Wonders
There's something a little magical about Sweden. From its snow-peaked mountain ranges and dense green forests, to the spectrum of light that dances across the night sky or seemingly endless days of summer - visitors to this Nordic land will always find something to wonder and amaze them.
If you're planning a trip to Sweden, here are some of the country's natural wonders you simply cannot afford to miss...
Admire the Northern Lights
The aurora borealis has captivated stargazers for centuries. The natural wonder has been assigned many mystical properties over the years, and their presence has long been shrouded in superstition. A popular myth is that when the aurora borealis shows it's the perfect time to go fishing, because your catch will be bountiful! Another legend has it that any woman who looks at the lights whilst in labour will give birth to a cross-eyed child.
Superstition aside, the Northern Lights are undeniably one of the natural wonders of the world you simply must witness at some point. The best place to catch the Northern Lights in Sweden is in the north of the country, between the months of November and March. The Aurora Sky Station in Abisko National Park is a popular spot for visitors hoping to catch a glimpse of the world-famous natural light display.
It's important to remember that there are no guarantees you'll see the Northern Lights - the conditions have to be right. But perhaps that's what makes them quite so magical...
Visit Sweden's Lapland
As well as the spectacular light show, you'll also find an area known affectionately as Sweden's Lapland. Every inch as magical as its Finish counterpart, this area is a popular place for locals and tourists to take part in some outdoors activities. The wild landscape provides the ideal backdrop for dog sledding, reindeer walks, skiing, ice climbing, and exploring on a snowmobile. This area is also home to Sweden's only indigenous people, the Sami.
It's important to note temperatures in this part of Sweden can vary widely, from +30 degrees Celsius during the summer to -40 degrees Celsius in the winter. So plan your trip accordingly!
Bask in the Midnight Sun
Imagine a never-setting sun. It's a body-clock defying, completely unique experience you can experience for yourself in the north of Sweden. The sun stays high in the sky for several weeks between the end of May and mid-July in Sweden, and is best experienced in the north of the country. Just don't forget to pack a sleeping mask. These are just some of Sweden's natural wonders to behold. Remember, there are many more waiting to be discovered.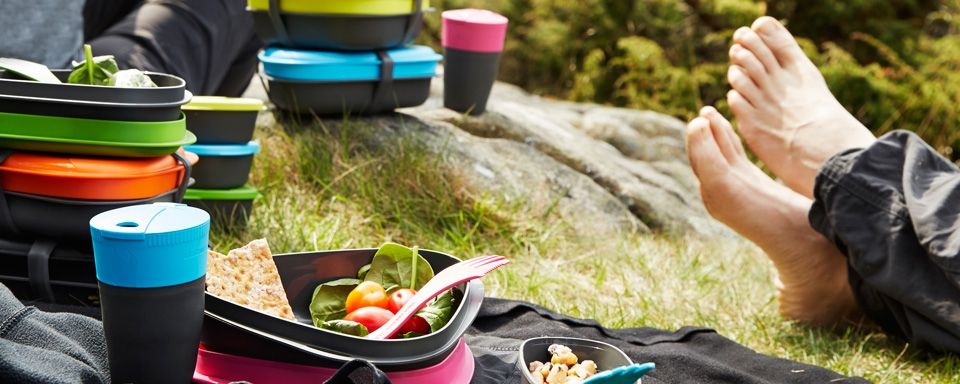 Swedish Cuisine
You can never truly say you have experienced a place until you have sampled some of the local cuisine. The Swedes love to bring some of the great outdoors into their dishes and it isn't unusual to catch some of the locals cooking up a feast outside. From classic foods to contemporary Swedish cuisine, Sweden is a nation that knows how to satisfy their taste buds.
Traditional Swedish Dishes
What's the first thing that springs to mind when you think of Swedish food? For most people, it's meatballs, or köttbullar as the locals call it. This meaty, hearty dish was traditionally prepared by the matriarch of the family, and some recipes have been passed down for generations. The exact ingredients are not set in stone, but Swedish meatballs are made from either beef or pork, and often served with a thick gravy and some juicy lingonberries on the side. Potatoes are the usual accompaniment to a steaming bowl of meatballs.
Potatoes, in fact, are found in most traditional Swedish dishes. Another traditional dish is Jansson's temptation, or Janssons frestelse, which is a lip-smacking casserole of creamy potatoes and anchovies. Legend has it the dish was named after the Swedish opera singer, and big-time foodie, Pelle Janzon.
You cannot experience Swedish cuisine without treating yourself to a smorgasbord. This buffet-style feast lets you taste an array of smaller dishes and delicacies, and is ideally for sharing with friends. Amongst the hot and cold dishes, you're like to find: gravalax, a type of dill-cured salmon; bread dipped in ham broth; fish such as herring, whitefish or eel; pickled herring fillets known as rollmops; meatballs; sausages; cheese; boiled potatoes (of course); cheese; cabbage; and rice pudding.
Kottbullar
Kottbullar (or Swedish meatballs) is considered to be the ultimate Swedish food. There is no real official recipe for Kottbullar, however, traditionally it is made with pork or beef, or a combination of both. It's a great dish to prepare outdoors as the cooking required is very simple, and you could easily prepare a selection of meatballs before you head out into the wilderness.
Sweet Swedish Treats
For those with a sweet tooth, kanelbulle or cinnamon rolls are the ultimate comfort snack to enjoy with a warm cuppa. The swirled pastry rolls have a distinctive flavour and are traditionally a breakfast or dessert item, sometimes served with cream cheese.
At Christmas time in Sweden, the saffron buns or saffransbullar and gingersnaps or pepparkakor come out in force. The saffron buns have a unique yellow hue and are speckled with dark raisins, and shaped into a curl similar to a sleeping cat. Gingersnaps take many forms and can often be found crafted into intricate gingerbread houses.
Drink like a Swede
Of course, when sampling the local cuisine it's only right to try the local tipples too. Snaps (similar to the German schnapps) is a kind of spiced vodka, usually offered to guests at parties or festive gatherings. When it's cold outside, snuggle up with a steaming mug of glögg by a roaring fire and enjoy the warming sensation of the spiced red wine.
If you want to eat like a local, it's well worth seeking out regular food markets, such as Hötorget, the indoor food market in Stockholm, or the Malmö Farmers Market where tasty delights await.