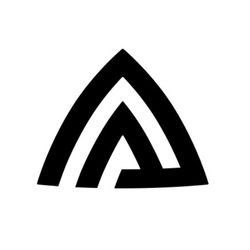 Our Range of Aclima Merino Wool Clothing & Merino Wool Thermals
Aclima is a family owned business operated out of Norway that specializes in making comfortable and functional garments, such as base layers, with merino wool in most of its products, for men, women and children. Aclima base layers are highly regarded as some of the best outdoor base layers on the market. Since their foundation they have created outstanding products such as the Warmwool Hooded Sweater and Lightwool zip shirt. Nordic Outdoor has the most comprehensive range of Aclima products in the UK and we offer worldwide shipping including the USA, Australia and Canada.
Aclima base layers come in a range of distinct weights/styles; Hotwool, Lightwool, Warmwool, Doublewool, Designwool, Woolnet, Woolshell, Fleecewool and StreamWool.

Aclima FAQ
Merino Wool thermals are the perfect baselayer for outdoor adventures in Winter. Being a sustainable choice and offering a host of benefits for outdoor lovers, it is no surprise that many of us turn to merino wool clothing when the temperatures drop. Being moisture-wicking, odour-resistant, temperature regulating and breathable means you can't beat merino thermals for your cold weather adventures.
Aclima's merino wool baselayers come in a range of weights which mean they are perfect for a host of activities and temperatures. Mix these heavier weights with Merino's natural heat trapping capabilities and you have the ideal thermals for winter adventures. The warmest Merino thermals from Aclima are from the brands Hotwool collection which is blended with technical fibres to help lock in vital body heat.
When picking any merino wool clothing it's important to look at the products weight to understand what activities and temperatures it will be most suited to. Most merino wool clothes will showcase their weight in GMS or Grams - this number represents the Grams per Square Meter. Aclima have three main weight classes for their merino wool thermals - Lightwool (140GMS), Warmwool (200GMS) and Hotwool (230GMS). These weight classes should help you choose the perfect lightweight merino for the summer months when breathability is key and the right merino thermals for Winter when warmth is your main priority.
Merino Wool Thermals have widely been adopted as the number one choice for cold weather baselayers across the world. While some brands use manmade materials for their baselayers it is hard to compete with the natural characteristics that make merino such a special fabric. Two of the key features that make merino thermals so efficient are the way they trap heat in air pockets around the body to retain warmth and also the way they draw moisture away from the body to ensure drying water and sweat don't cool down your body temperature. Combine these outdoor ready characteristics with Merino Wools sustainability credentials and it would be hard to argue that it isn't the best thermal clothing available.