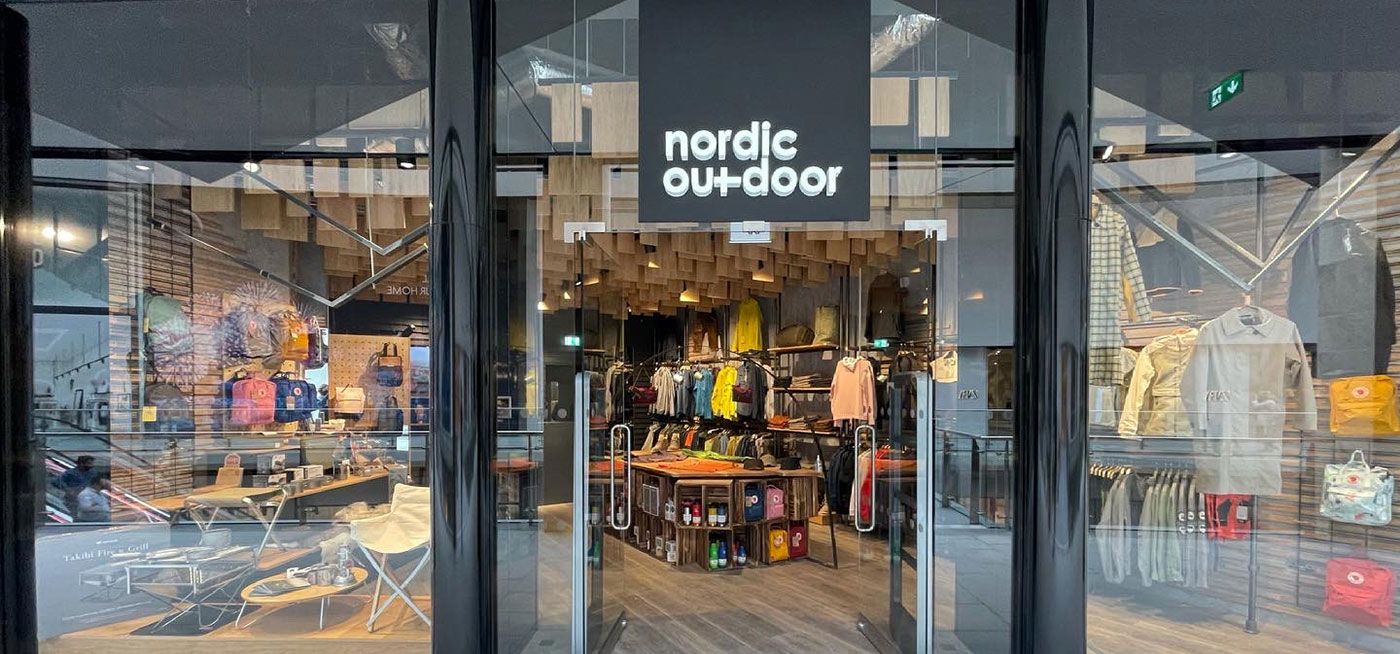 St James Quarter Store
Nordic Outdoors new flagship store opened on June 24th in Edinburgh's brand new St. James Quarter. Our newest store has been custom designed to showcase some of the best in Scandinavian Outdoor Clothing & Equipment. Working alongside Edinburgh based design agency Four-By-Two the new flagship store design will showcase a blend of urban and outdoors with a Scandinavian twist. From the striking shingle ceiling detailing to the 'axe museum' embedded in the back wall this is store designed for play and exploration.
Nordic Outdoor St James Quarter will showcase some of the best outdoor clothing brands around with collections from the likes of Fjällräven, Amundsen Sports, Klättermusen and Didriksons while also offering technical offerings from the likes of Aclima and Norrøna. With a wide range of equipment also on offer from handcrafted Swedish Axes to Japanese Firepits and Nordic Tipi's the new store will allow customers the opportunity to create the perfect 'outdoors' for them.
address
311 St James Crescent
Edinburgh, EH1 3AE
Tel: 0131 374 7226
opening hours
Monday-Saturday: 09:00-20:00
Sunday: 10:00-18:00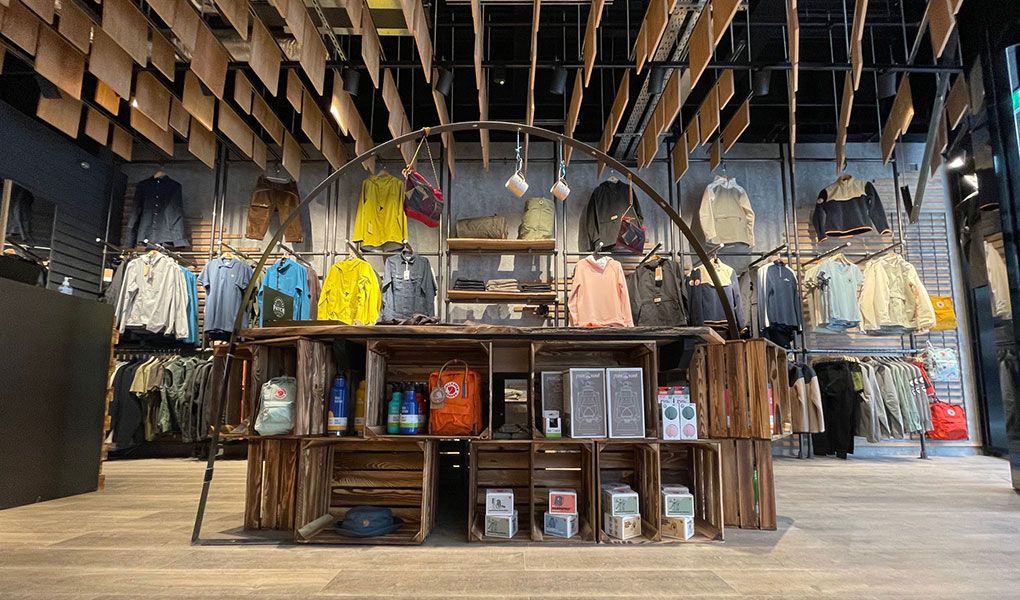 Where to find us