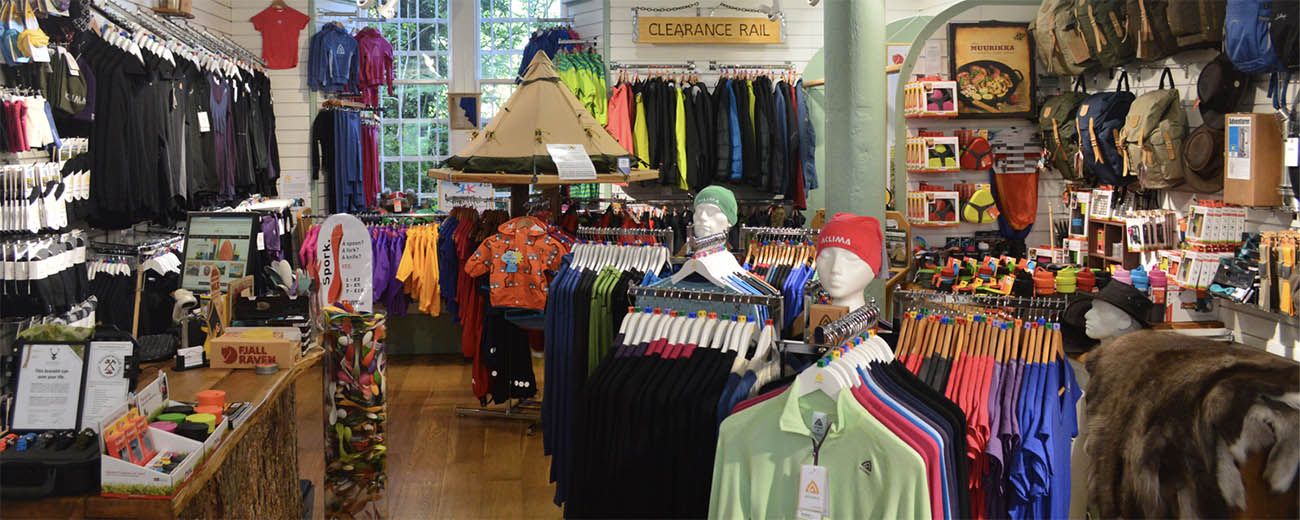 At Nordic Outdoor we want to work with people that want to grow together with us, and we are always interested in hearing from future employees. Even if we don't always have vacancies, you are more than welcome to send us your details and we will contact you if we have an opening that we think is just right for you.
If you are interested in joining the Nordic Outdoor team and working with us, you can submit your CV, along with a cover letter telling us a little bit about yourself at the bottom of this page. The cover letter is important because it offers us a chance to find out who you are beyond your CV.
If none of our current vacancies are right for you, but you think that we need to hear from you, and that you would be a valuable member of our team, you should still submit your CV and cover letter telling us a little more about yourself at the bottom of the page.
Current Vacancies:
Stock Controller for Nordic Outdoor – Granton, Edinburgh
Nordic Outdoor is not like other outdoor retailers. Being Scandinavian owned and operated we see ourselves as an ambassador for Scandinavian culture, as well as an outdoor lifestyle retailer with two outlets in Edinburgh, one in Glasgow, one in Keswick and a website with a strong online presence that we are quite proud of.
While our company is growing rapidly, we still have a close-knit group of staff working from our head office in Edinburgh, ensuring that our shops have the support they need to continue to offer the range of quality products and level of service our customers have come to expect.
We are now seeking experienced candidates for the Stock Controller role in our Granton head office, with an immediate start date.
Our new Stock Controller must have a background working with stock systems, with experience of handling, processing, and packaging stock in a similar type of stock room environment. While it is of course ideal if you have an interest in outdoor life, training on the job will be provided, meaning that who you are is more important than what you already know about outdoor products.
Our staff is the most important part of our business. Because of this, we need people who take pride in the quality of their work, no matter what task they are working on.
The tasks of the applicant will include processing and packaging orders placed through our website, receiving and labelling deliveries of new stock, as well as working closely with our Stock Manager to ensure that stock levels in our shops are correct at all times.
Since the role also includes an element of handling trade orders, the right applicant will need to be both organised and confident in speaking to customers.
The Stock Controller role is a full time permanent position working 5 from 7 days.
To be a successful Stock Controller in our company, we would expect that candidates:
Ensure that all internet orders are processed accurately and efficiently, and packaged carefully to avoid damages.
Ensure that all arriving deliveries are booked in, labelled and sent out to our shops in a timely manner.
Ensure that retail prices and stock levels are correct at all times.
Set up and carry out stocktakes.
Processes and packages orders for the distribution side of the business accurately and efficiently.
Handles basic customer service tasks such as dealing with customer queries via telephone or in person from time to time.
Success Profile
The successful applicant will not be afraid to work hard, and can do so proactively and independently as well as a part of a team. This applicant should also take pride in the quality of the work – ensuring that attention is paid to the details no matter what the task at hand is.
This role will include administrative tasks for the company, for which the applicant will have to have strong organisational skills as well as a proficiency in Microsoft Office, along with reasonably strong computer skills to handle our EPOS and stock management system.
In return, we will be able to offer the successful candidate the possibility to join a close-knit team, who are passionate about what they do, and the products they sell. For the right person the role also offers the potential of progression within the company.
Taking this full time permanent role is a great opportunity to join the Nordic Outdoor team and leave your personal imprint as you grow together with the company.
To apply, in the first instance, please submit your CV and Cover Letter at the bottom of this page. We are looking forward to hearing from you.
Work With Us