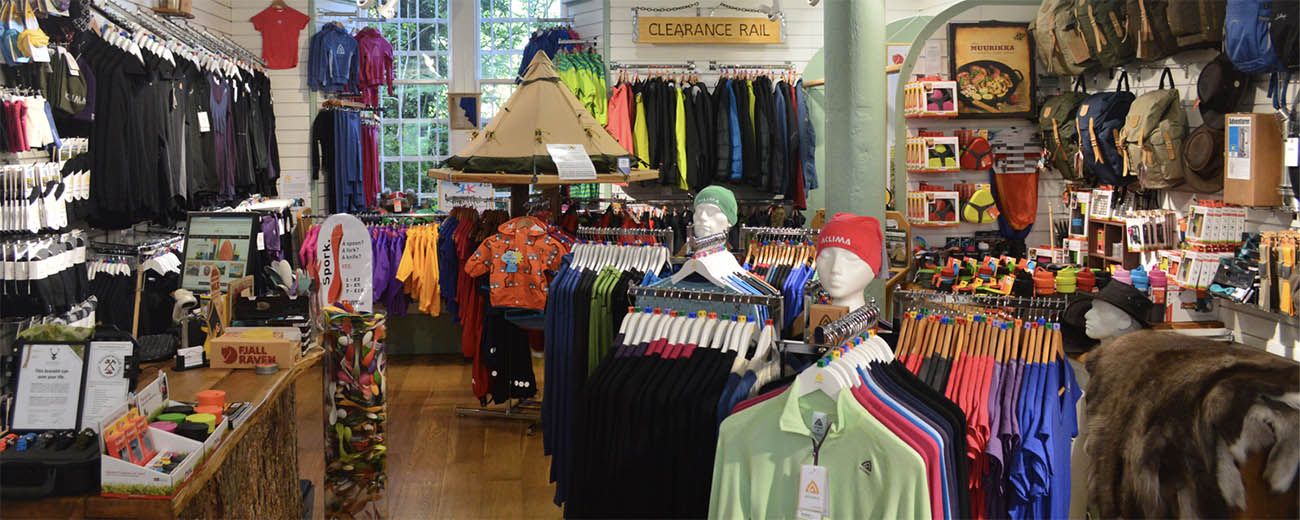 At Nordic Outdoor we want to work with people that want to grow together with us, and we are always interested in hearing from future employees. Even if we don't always have vacancies, you are more than welcome to send us your details and we will contact you if we have an opening that we think is just right for you.
If you are interested in joining the Nordic Outdoor team and working with us, you can submit your CV, along with a cover letter telling us a little bit about yourself at the bottom of this page. The cover letter is important because it offers us a chance to find out who you are beyond your CV.
If none of our current vacancies are right for you, but you think that we need to hear from you, and that you would be a valuable member of our team, you should still submit your CV and cover letter telling us a little more about yourself at the bottom of the page.
Current Vacancies:
Assistant Retail Manager for Nordic Outdoor – Keswick
Nordic Outdoor is not like other outdoor retailers. Being Scandinavian owned and operated we see ourselves as an ambassador for Scandinavian culture, as well as an outdoor lifestyle retailer with two outlets in Edinburgh, one in Glasgow, a website with a strong online presence that we are quite proud of, in addition to our shop in the heart of the lakes in Keswick.
This means that a lot of the views on outdoor clothing at Nordic Outdoor differ from those commonly accepted in the UK. We want customers walking away not only with the ideal product, but also with an understanding of why it is the ideal product for them. As they leave the shops we hope that our customers take a little bit of Scandinavian attitude with them.
We are now seeking experienced candidates for the Assistant Retail Sales Manager role in our Keswick shop, with an immediate start date.
Our new Assistant Manager should have a background in retail, having worked in a similar type of retail environment. While it is of course ideal if you have a background, and perhaps more importantly interest, in the outdoor industry, training on the job will be provided.
Our staff is the most important part of our business. Since this role will involve spending time out on the shop floor, the ideal candidate should bring a passion for retail sales to the post, excelling at customer service while at the same time maximising the opportunities from each sale.
By providing knowledgeable and honest advice, you will guide the customer through the entire buying process while educating them about our way of looking at outdoor clothing and equipment. To make sure that our staff feel confident in this sales approach, all staff go through continuous product training as well as on the job skills development.
The task of applicants will be first and foremost to drive sales, but to an extent they will also be responsible for maintaining stock levels, ensuring that the stock is correct, and liaising with our Head Office in Edinburgh as necessary.
The Assistant Retail Manager role is a permanent salaried position working 5 days paying £16,000 per annum. In the role there would also be a commission based element.
To be a successful Assistant Retail Manager in our company, we would expect that candidates:
Enjoy speaking to customers and thrive in sales situations
Ensure the efficient day-to-day operation of the store
Possess good merchandising skills
Ensure compliance to all guidelines involved with safety, loss prevention and cash handling procedures
Work together with the Manager to deal with staffing matters at the site
Success Profile
The successful applicant will be long term results oriented and able to look at the bigger picture. This applicant should also be very confident in their ability to sell, with excellent customer service and communication skills.
Since the applicant will need to work independently at times, it is important that they are proactive, with strong problem-solving ability and analytical skills.
This role will include some administrative tasks for the shop, for which the applicant will have to have strong organisational skills as well as a proficiency in Microsoft Office, along with sufficient computer skills to handle our EPOS and stock management system.
Lastly, it is important that the applicant have flexible availability when it comes to holidays and working weekends.
In return, we will be able to offer the successful candidate possibility to a close-knit team, with a passion for the products they sell.
Taking this permanent role is a great opportunity to join the Nordic Outdoor team and leave your personal imprint as you grow together with the company.
To apply, in the first instance, please submit your CV and Cover Letter below. We are looking forward to hearing from you.
Work With Us