The Mesh 1
The Hilleberg Mesh Tent is a great way to go if you love open air sleeping on a warm summer evening, but hate bugs. The Mesh Tent 1 offers a light-weight and durable protection from mosquitos and other bugs, as well as giving you a truly "outdoor" and airy sleeping experience. This minimalistic tent keeps to the classic ridge-tent design, so all you need to pitch it are ridge line supports and some imagination. You can even tie the supports to trekking poles or trees.
The Mesh used is made from Hillebergs Lightest mesh, which is highly durable. It also features a sown in floor to keep bugs and moisture out. Hilleberg designed the Mesh Tent 1 Specifically to work with the Tarp 5, together they make a wonderful choice for those who like to take the a minimalistic approach when it comes to warm-weather camping.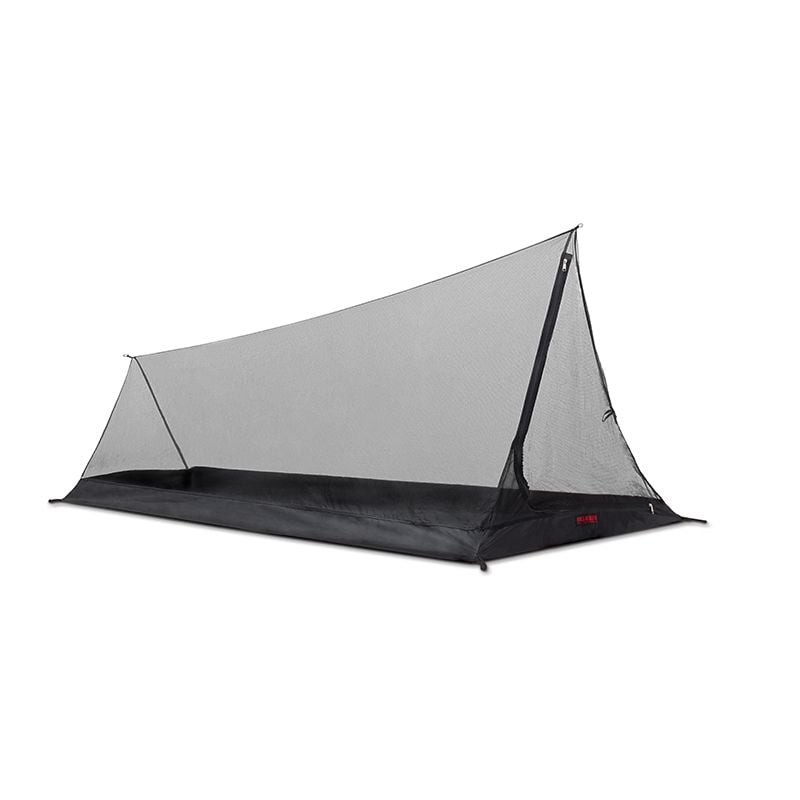 Dimensions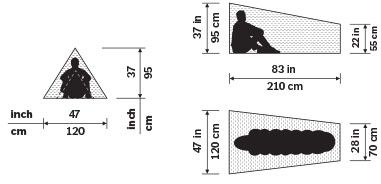 *Please note, the Mesh Tent 1 does not come with poles.
Pitching Instructions